Inflatable Silicone Seals
Inflatable silicone seals for autoclaves, custom made, pneumatic silicone seals, metalic valves.
This type of pneumatic seals are used in airtight sealing applications that need to protect against powder, dust, granules, gases and liquids.
Inflatable silicone seals are made of atoxique high tear resistance silicone. Seals are provided uninflated. When air pressure is introduced the seal expands and contacts with the surfaces to be sealed. when pressure is relieved the joint returns to its resting position. This behaviour is what allows them to be extremely useful for sealing applications where traditional mechanical elements wouldn't permit to guarantee the sealing.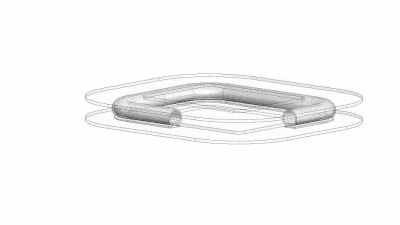 Typical use cases for inflatable seals are applications where a fast and simple sealing cycle is needed, where tolerance between two surfaces are too wide and applications where an airtight of fluid sealing is needed Due to the exceptional airtightness provided they are specially suitable when hygienic procedures may apply (European atoxicity, FDA, etc.).
Among the equipment using them there's for example airtight tanks that have to be open/closed frequently, autoclaves for sterilization or industrial use, sealing doors for clean rooms and any industrial application where fastening, clamp, lifting or pressure is needed.
Our inflatable seals can be inflated with a high quality metal valve available in two lengths: 21mm and 35mm. They can also be manufactured with a silicone hose any specified length to facilitate inflating with any liquid or gas.
Depending of the valve position we can find three type of inflatable seals: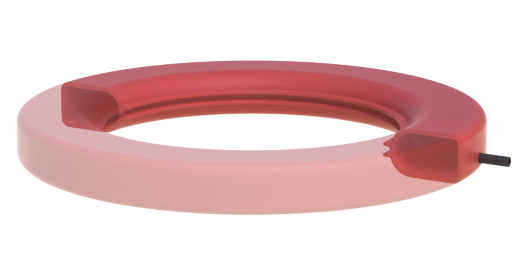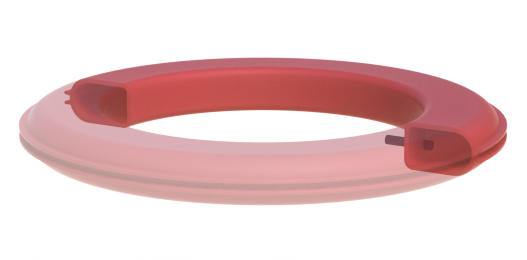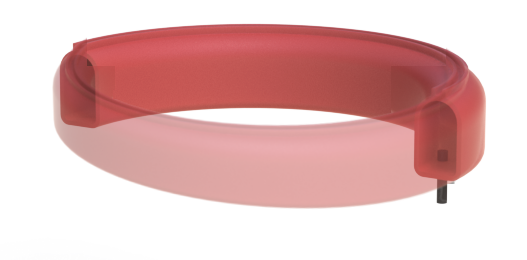 To allow an easy differentiation of the manufactured product or to facilitate maintenance, we can add a logo or text using different technologies. Laser engraved or colour printed with silicone transfer technology.
As silicone specialists for almost 50 years we have an important quantity of different extrusion dies. It's easy to find the silicone profile you need using our online tool: www.meetyoursilicone.com . We also can provide each profile in a wide range of qualities, colours and hardness.